Sawyer Suerth
Photography & Media

Sawyer Suerth (American, b. 2000) has created a way to make artwork about her mental health without sacrificing her healthy mental state. She has constructed her own visual and photographic language for observing her mental state. Sawyer's work, titled Sanative Observations, forms to whatever wall it is placed on in a grid format. Sanative Observations already had its first iteration recently viewed in a juried exhibition titled Immortal Messages at the Institute of Contemporary Art at UTC in November 2021.

Sawyer has always been interested in psychology and philosophy concepts, which thread throughout her work. Sawyer's preferred medium is color, digital photographic prints, but she has also worked with web-based work. She anticipates receiving a BFA in Photography and Media in May 2022.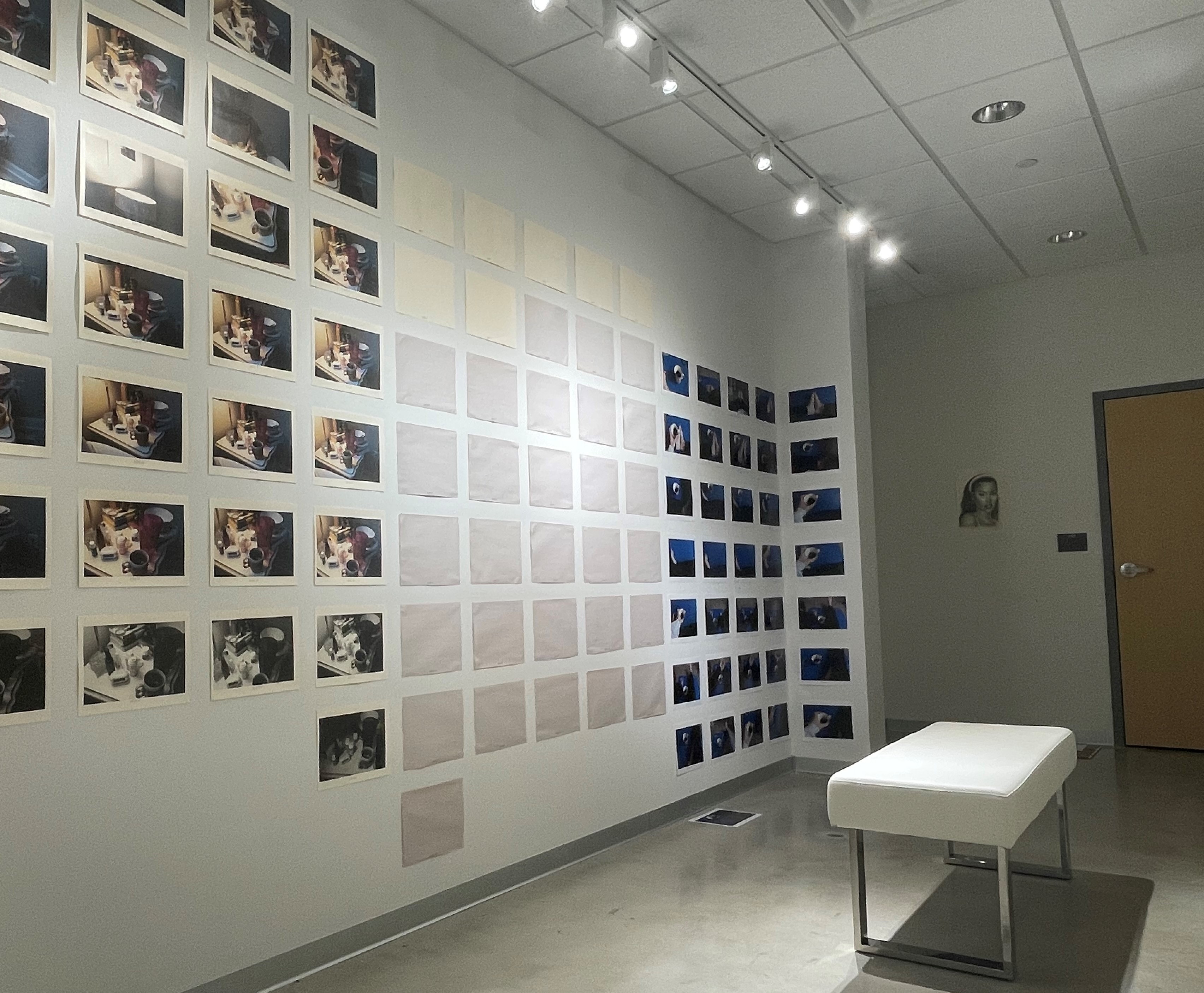 Images from "Sanative Observations," 2021-2022


Artist Statement:

Mental illness has become omnipresent to pop culture. Whereas a decade ago, mental health and mental illness were taboo subjects. We now celebrate discussions alongside topics like wellness and mindfulness. Despite the embrace of mental health, the reality of living with anxiety and depression remains unbearable. The knots in my stomach churn, and it always feels like I can't do anything about it. I have to catch myself before the physiological symptoms set in. It is a focus shift before those physiological ailments. However, once the sweating and the hyperventilation set in, I am locked in that wave until it decides it is through with me. The wave takes me right to the crest before I can physically realize it. That is why being present is so incredibly important. I am using my art practice to observe the ebbs and flows of my mental state.

Observing my mental state, how I feel, and how my body feels become tactics in my new arsenal of ways to fight the fear and anxiety that lives in and with me. So, others seeing someone using art to keep themselves from falling off that edge is important to me. This series, Sanative Observations, also marks the passage of time. The documentation of change over time aligns with the rise and fall of my mental state: constant, cyclical, and gestural. Denoting this passage of time is instrumental to the representation of change in anything, including my mental state. Denoting nothing must also exist as something in the world.